---
The Minn Kota Endura C2 30, A Trolling Motor To Meet Your Expectations
Posted: 18 Nov 2011 05:20 AM PST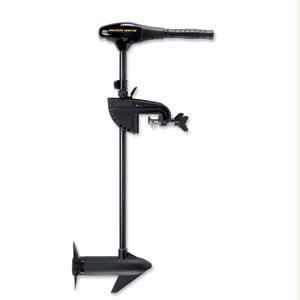 Trolling motors give you the opportunity to find those best fresh water fishing hot spots. Let others fish those not so productive areas.
I love trolling motors. I even had one for my canoe and caught lots of big bass on Lake George, Harvey Lake. Even pickerel and trout from Cassidy Lake near Norton New Brunswick.
So today I'd like to share a bit about a specific fresh water trolling motors, the Minn Kota Endura C2 30 12V 30lb 30 Inch
. Let's look at some benefits along with a few features but it wouldn't be complete without a look at any reported shortcomings of the Minn Kota Endura C2 30.
I don't mind spending money on fishing related products but I also love getting a real good deal because it means I can usually buy more fishing related stuff. Those of us who are really serious about our fishing and who have a boat loving buying new things for it.
Christmas is getting so close and it's the time I try to get my friends and family to think fishing when they think about what to buy me.
If you've had your mind set on a trolling motor you need to start giving the hints to your family. Wouldn't it be nice to get the Minn Kota Endura C2 30?
Minn Kota Endura C2 30 Characteristics
Start sharing all the characteristics with your family so they know you're excited about the Minn Kota Endura C2.
30 lbs of Thrust
30 Inch Shaft
5 Forward Speeds
3 Reverse Speeds
Six Inch Telescoping Handle
Lever Lock Bracket. A Mounting bracket that's the strongest
Runs Quietly so as not to disturb fish.
Special composite materials resist flexing warping and UV damage.
Indestructible composite shaft stronger than steel.
Uses 12 volt Battery – not included.
Yeah the Minn Kota Endura C2 is a legendary performer built to explore, built to last and backed up with our two year warranty. It's also designed specifically for boats that are small to medium in size.
This trolling motor has been designed for freshwater and is easily mounted using the lever lock bracket. To reduce friction as well as noise the Minn Kota Endura C2 has a ball bearing system that's extremely smooth so it doesn't scare off the fish.
Before I finally boat a trolling motor I used to curse the wind, a lot. Especially on Cassidy lake near Norton New Brunswick. The best fishing spot of course is the furthest spot from my vehicle. And of course once you get down in there the wind picks up and makes it tough for one person to paddle out of there. I usually ended up beaching the canoe and walking it along the shore line until I would get out of there. But it's such a good fishing spot.
The first time I used my new trolling motor on Cassidy Lake I cruised right out there. Actually caught a couple more pickerel on the way out. When the wind is blowing in there you can't stop paddling or you lose ground. With the my trolling motor I wasn't cursing the wind or the the slightest bit exhausted from paddling.
The places we fish for bass, pickerel and trout require a trolling motor as most boat motors would never get to where we like to fish. Take a few minutes to check out the Minn Kota Endura C2 30 and I am sure you will have more productive days on the water.
Related articles